Offer
Safety signs
Photoluminescent emergency signs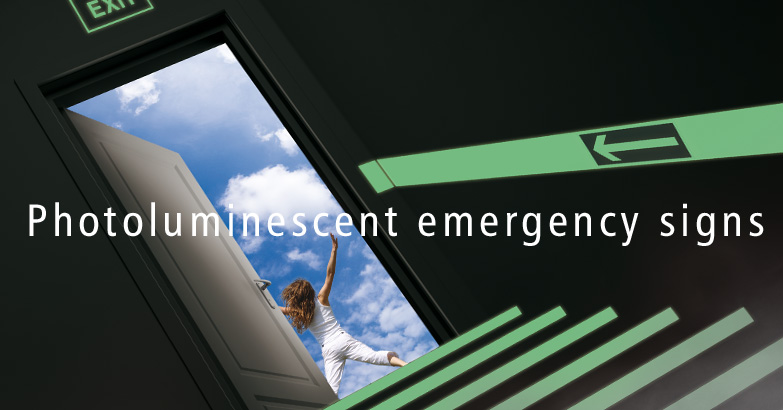 go to shop
Photoluminescent emergency signs
Evacuation signs play an enormous role in a passive fire-fighting protection. Precise evacuation routes signage while using signs of upper lighting and as vast number of researches prove – additional supplementation like SWGS signage (Safety Way Guidance Systems) on low level (till 40 cm above ground) greatly help in finding appropriate evacuation direction both in the presence of lighting and even after it disappearing. TDC evacuation signs are characterised by : high quality implementation, usage of the best and reproducible materials, very high glowing parameters.
We are offering certified evacuation signs in accordance with:
EN ISO 7010 / BS EN ISO 7010 " Graphical symbols – Safety colours and safety signs – Registered safety signs" – the standard describing safety signs accepted in the European Union countries,
ISO 16069 / BS ISO 16069 " Graphical symbols – Safety signs – Safety Way Guidance Systems (SWGS)" – international standard, applied as addition to the standard EN ISO 7010 regarding signs of the evacuation route.
The offer of evacuation signs complements the rich expletive signs offer and low location lighting SWGS (Safety Way Guidance Systems) (more)
There is also a possibility of producing evacuation signs by individual pattern.
We especially recommend you our remarkable product – durable, aesthetical and unique SYSTEM TD ®. Utilisation of this technology makes the sign to be not only an obligatory signage element but also a pleasant to the eye finishing detail for the interiors with upgraded standard. (more)
Full technical product specification with complete offer is available in our online store.
go to shop